1. Oakland (10-3):
The Golden Grizzlies are currently leading the Horizon League in scoring defense (67.9 ppg) and field goal defense (39.1%). This is impressive for a team that has been largely
known for its offensive prowess in recent years. Oakland is the only team in the Horizon League who can claim to not have a bad loss, as Nevada, Northeastern, and Michigan State are all very likely to be NCAA Tourney teams. On the flipside, Georgia is their only really good win, as the rest of their wins were against teams they definitely should have beaten. Stevie Clark is fitting in well at point guard and Martez Walker is their go-to scorer at 17.6 ppg. But what is most impressive (and maybe a little unexpected) is the frontcourt play of Isaiah Brock and Xavier Hill-Mais. This freshman and sophomore are combining for over 12 points, 9 rebounds, and 3 blocks per game. Coupled with, Mr. Reliable, Jalen Hayes, the Golden Grizzlies have the best frontcourt in the Horizon League.
2. Valparaiso (9-3)
A recent home loss to Santa Clara will definitely not help the Crusaders hopes for an at-large bid in the NCAA Tourney. But solid wins over Alabama, BYU, and Rhode Island will.
The problem with the Crusaders is that they do not have a deep bench at all. Case and point, in their aforementioned loss, they only had 4 bench points out of 80 points. Alec Peters and Shane Hammink have combined to score nearly 55% of their team's total points. Peters has been even better than expected this season. Not only is he putting up All-American numbers (26.4 ppg, 10 rpg), he may just win the Wooden and Naismith Awards. But it is their lack of depth that will hurt the Crusaders as the season wears on.
3. Northern Kentucky (9-4)
The one team that might have the brightest future in the Horizon League is this Norse team. Forward Drew McDonald might just be an All-League First Team selection, if he can
keep his play up. And how about true freshman Carson Williams, who is averaging 59% from the field, which is good for third in the league. The Norse are controlling the tempo in games, as they are outrebounding opponents by nearly nine rebounds per game. They are stout defensively and take good shots themselves. Don't be surprised if Northern Kentucky grabs their first NCAA Tourney bid sooner rather than later.
4. UIC (7-6)
Superstar forward Dikembe Dixson is done for the season with a knee injury. In the game against DePaul in which he got injured, the Flames banded together to earn the thrilling win. Could that be foreshadowing for the rest of the season?  I think so. The freshmen trio
of Marcus Ottey, Godwin Boahen, and Tarkus Ferguson had already been getting a lot of productive minutes. And now they will get even more. Look out for the Flames next season.  But you had better not forget about them in this one! And don't forget about the overwhelming favorite for Horizon League Defensive Player of the Year in Tai Odiase, who is likely to have a big conference season after playing extremely well in the last few games.
5. Wright State (9-4)
The Raiders are currently the only Horizon League team to be averaging over 3,000 fans per game at home games, and those fans have seen a very good team. Mark Alstork has
been outstanding in averaging over 20 points per game. What has helped his point total go up so much is that his free throw percentage is 16% better than last season. But will Alstork turn pro after this season?  And what a comeback story Steven Davis has been, averaging over 15 ppg after missing all of last season. The Raiders are looking good, albeit with a fairly weak non-conference schedule.
6. Green Bay (6-6)
Given what they accomplished at the end of last season, the Phoenix have underperformed
a bit so far this season. To be fair, they have played a fairly difficult schedule. For the most part, they've lost to the teams they were supposed to lose to, and beat the teams they were supposed to beat. Trevor Anderson will contend for Horizon League Freshman of the Year. Kerem Kanter has been extremely efficient by averaging over 10 points and 4 rebounds per game, despite averaging less than 16 minutes per game. Even if they haven't played up to par thus far, Linc Darner's teams are known for peaking in March.
7. Youngstown State (6-7)
With hopes that this might be the season where the Penguins might finally turn it around, they are back in a familiar place in the bottom half of the league. Cameron Morse is doing what he does best…scoring the basketball with 22 points per game. Unfortunately for the Penguins, both he and Matt Donlan are shooting the ball significantly worse from the field
than they did last season. Junior point guard Francisco Santiago is picking up some of that slack, as he is having a career year in practically every statistical aspect. If the Penguins cannot make the leap to the upper-half of the league standings, it will be their lack of consistent frontcourt play to blame.
8. Detroit Mercy (2-10)
The Titans are not playing as poorly as their record would indicate. They played very well in their last loss to an excellent Fort Wayne team. The Titans have a budding star in true freshman Corey Allen, who is leading the Horizon League in three-point shooting at nearly 52%. Allen and sophomore guard Josh McFolley may prove to be the best backcourt
combo in the league. With Chris Jenkins playing better lately and Jaleel Hogan having a career season, the Titans will not be a pushover to anyone in the league.  The Titans are currently drawing the fewest number of fans for home games in the league, at just 1,111 per game. Hopefully, that number will increase significantly in the New Year.
9. Cleveland State (4-8)
It may be a new season, but the Vikings are suffering from the same old shooting woes. They are last in the league in field goal percentage and three-point percentage, and are second-to-last in points per game.  Their team defense numbers do not look as good as expected, likely because the Vikings played a tough non-conference schedule. As expected, sophomore Rob Edwards in their go-to guy averaging over 15 points per game. The Vikings are in rebuilding mode for another season.
10. Milwaukee (4-9)
The Panthers are dead last in the league in scoring, rebounding, and blocked shots. But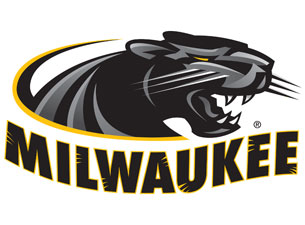 they are doing some things right, such as taking care of the basketball, as they lead the league in fewest turnovers per game. Sophomore Brock Stull has been playing well with about 10 points and 6 rebounds per game, and looks to be a solid player to build this program around over the next couple of years.