With the non-conference slate finished and the Horizon League schedule beginning tomorrow, let's take a look at the Upper-Hand Rankings. Not Power Rankings as every other site calls them. At HLeagueHoops.com we have the Upper-Hand Rankings. "Who's got the Upper-Hand?"
1. Valparaiso (10-3).
The Crusaders did not exactly have to run the gauntlet with their non-conference schedule. They did notch quality road wins against Rhode Island and Oregon State. They got a good home win against seemingly perennial NCAA Tourney team Belmont, but also lost to the Bruins in their last game. A road loss against a middle-of-the-road MAC team, Ball State, will be a tough one to explain to the NCAA Tournament Committee if Valpo needs an at-large bid to get in. But Valpo is still the class of the league right now, despite not leading it in any major statistical category. Valpo does lead the league in fewest turnovers per game at 11.9. But this team is the most experienced of any in the league, and is looking to peak late in league play. Alec Peters leads the team in points per game (16.9) and rebounds per game (7.1). The Crusaders will be thrilled to get the scoring and playmaking abilities of Tevonn Walker back, after missing four games with a knee injury. This team is deep and does not care what individual gets the credit, as nine players average at least 5 ppg. They are in it to make a deep NCAA Tourney run.
2 (tie). Oakland (8-5).  You can practically wrap up the Horizon League Player of the Year Award for junior point guard Kay Felder, who is leads the nation in assists and is second in scoring. But the Golden Grizzlies have bigger ambitions on their minds. They lead the league in scoring and rebounding, despite playing a pretty tough non-conference schedule. Percy Gibson looks comfortable down low as a stable and capable big man. Other transfers Sherron Dorsey-Walker and Martez Walker have shown signs of playing very well, but have also clearly struggled in other games. The key for Oakland to finish in the one of the coveted top-2 spots, and get the double-bye for the Horizon League Tournament, is to simply find ways to win on the road.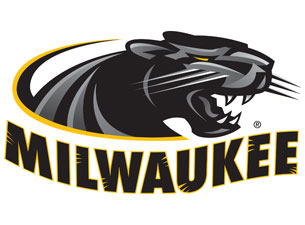 2 (tie). Wisconsin-Milwaukee (9-4). The Panthers may turn out to be the most surprising team of the H-League this year. Their four losses were by a combined 16 points, including one at ranked Notre Dame. Rob Jeter's squad also could make the argument they would at least be in the middle rung of the Big 10 after wins at Wisconsin and Minnesota. Few teams can boast about having five players averaging double-digits for scoring, led by forward Matt Tiby at 15.3 ppg. He is a load to handle in the post as he also leads the league in rebounding at 8.8 rpg. But one of the biggest pluses this season for the Panthers has been 5'9" junior college transfer Jordan Johnson. He should be a lock for Horizon League Newcomer of the Year, as he is second in the nation is assists averaging 8 per game and is also scoring 10.7 ppg. Don't be surprised if Milwaukee ends up stealing the show in the Horizon League this season.
4. Green Bay (7-5). Seniors Carrington Love and Jordan Fouse are the best two-player combination in the league. Hands down. They lead the league in steals, and have made new Head Coach Linc Darner's transition a whole lot easier. Love is the speedy point guard and three point threat who is putting up 19.5 ppg, while Fouse is adding 11.1 ppg and 8.5 rpg. Charles Cooper should make the league's All-Newcomer team as he is a bulky guard who can score in the post. The Achilles heel of the Phoenix could be their poor free throw shooting, as they are last in the league at 62%. However, they lead the league in attempting 31 free throws per game. So those stats kind of cancel one another out, making them an average free throw efficiency team. This is an exciting team to watch, as they lead the league in field goal attempts per game at over 66, proving that Darner's up-tempo style of play is transitioning well from the Division 2 level.
5. Detroit Mercy (6-5). The Titans are giving a new meaning to home-court advantage as they are perfect at Calihan Hall, but have yet to win on the road. It was not an easy start to the season, as star sophomore Paris Bass was suspended for the first seven games. But his teammates did a great job in stepping up in his absence, most notably true freshman Josh McFolley (13.4 ppg) and Carlton Brundidge (8.7 ppg). Chris Jenkins is making his case for All-Horizon League honors, as he is shooting a scorching 51% from the field while averaging 14.3 ppg, and a team high 7.1 rpg. This Titan team has proven they can shoot the ball, as they are leading the league in three-point shooting at nearly 42%. They do a great job sharing the ball and score a lot in transition. But can they defend well, especially in the post? That will be the difference between a mediocre season, or finishing in the upper-third of the league.
6. Youngstown State (5-8). Despite losing several players from last season's team, the Penguins look to make this a potentially special year, as they look for an elusive winning record in league play. Cameron Morse is among the league's most improved players, averaging 14.7 ppg, compared to just 6 ppg last season. Senior center Bobby Hain is "Old Reliable" for the Penguins, putting up another very good season scoring and rebounding. Junior college transfer Matt Donlan has fit in very well with his sharp-shooting and solid perimeter play. Youngstown State really moves the ball around well and they have good size to provide some mismatches defensively.
7. Northern Kentucky (4-7). The Norse are tied for the league lead in field goal percentage at 45.9%. A big reason for that has to do with big man Jalen Billups, who is averaging nearly 14 points and 5.5 rebounds per game, despite only playing 20 minutes per game. He leads the league in field goal percentage at a gaudy 65%, 10% higher than the second-place guy. It will take time for the Norse to adjust to Horizon League play, as the Atlantic Sun is a much weaker conference. But it looks like they are adjusting faster than expected.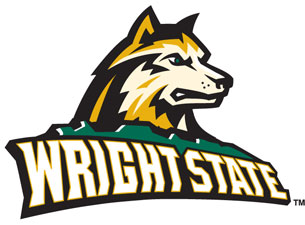 8. Wright State (6-7). Kudos should be given to the Raiders for playing some difficult non-conference opponents, losing to Kentucky, Xavier, George Mason, and Georgia State. Those types of games can go a long way for a team by giving them valuable experience. But Wright State is second to last in the league in scoring and dead last in rebounding. To stay competitive, they will need to continue to slow the game down. Wright State needs to take the ball to the basket more and draw fouls because they are a good free throw shooting team, but are averaging the least amount of attempts per game in the league at just under 16.
9. Cleveland State (5-8). The Vikings are nearly last in the country in scoring (343 out of 351) at only 60.8 ppg. They are not shooting the ball well, nor are getting to the free throw line very much. This team has an interesting mix of youth and experience, and should be much better next season. 12 players are seeing at least 8 minutes per game, so it is clear Coach Gary Waters is rotating a lot to see what lineups work best. They should be credited for continuing to play hard and are remaining competitive due to being a good defensive team, as they have not given up more than 80 points in a game this season.
10. Illinois-Chicago (2-9). It will be a long first season for the Flames under the Steve McClain regime, as they have yet to beat a Division 1 opponent. UIC's woes begin with their shooting, as they are shooting a paltry 38% from the field, including 31% from behind the arc. Both are good for last in the league. To look on the bright side, this team has a young core that is led by versatile freshman Dikembe Dixson (14.3 ppg, 7.0 rpg). Sophomore center Tai Odiase is one of the league's more feared interior defenders averaging 2.2 blocks per game. If UIC's young players don't transfer and solid recruiting classes come in, this team could very good in the 2017-2018 season.